Google 360 Street View Virtual Tour Basics
Informative video about the Google Business View Product by Tom Schmidt from WalkThru360. WalkThru360 is an award winning Google Trusted Street View Photographer and has executed over a thousand virtual tour photo shoots throughout the USA.  
---
---
Google's Research on the Effectiveness of Virtual Tours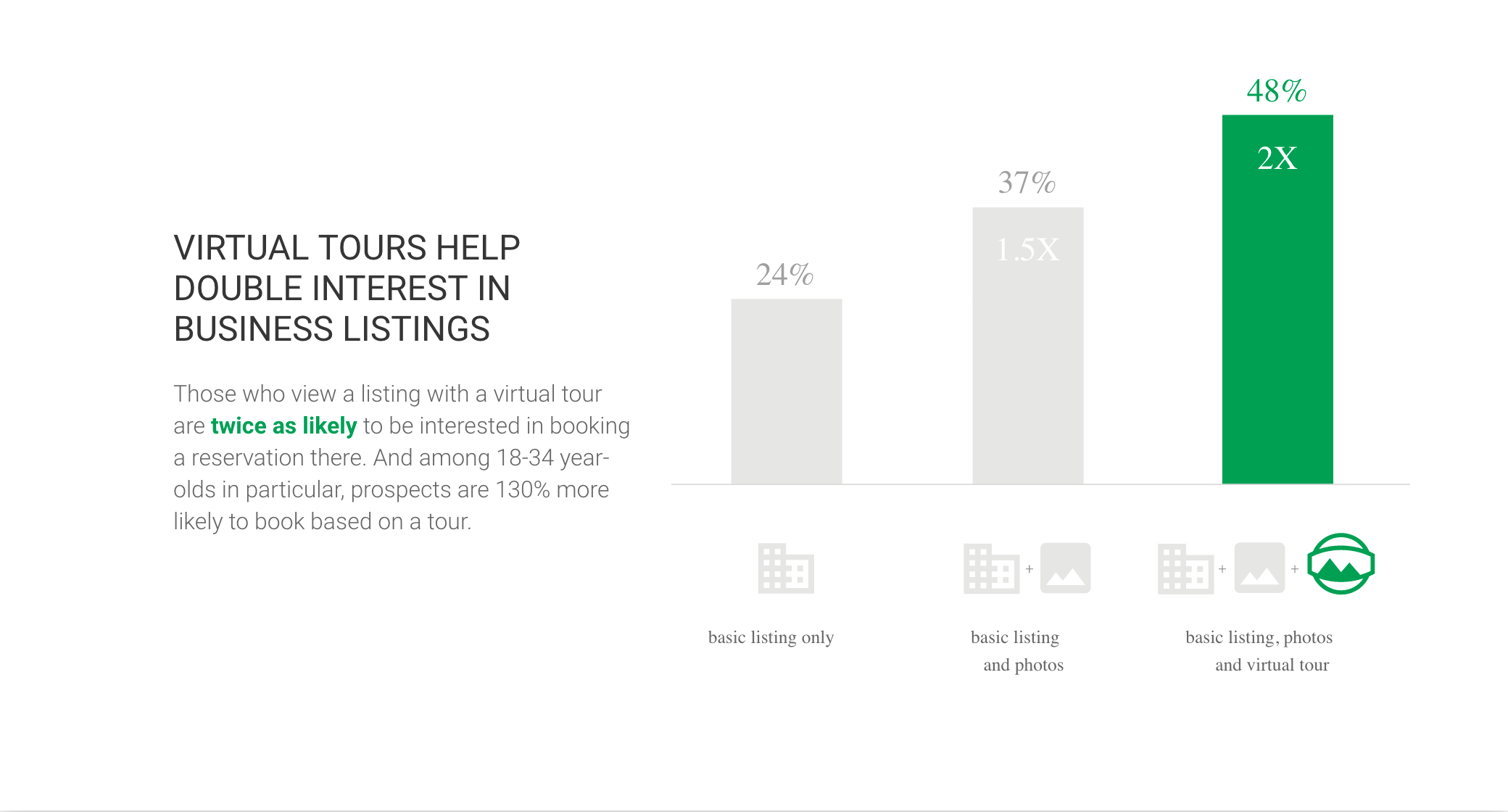 *Google official data released 2015.  Read More on the Info Page.